Consider
Women Win, with input from programme partners, defines community as all of the stakeholders and community members who influence the lives of the adolescent girls participating in sport programmes. The geographical area that makes up this community differs for every programme; in some cases it may be a village, in some it may be more than one village. This definition not only includes parents, teachers, community leaders, both international and local organisations, peers, and coaches, but also, most importantly, the girls themselves. 
How does your organisation define community? It's not the same for all organisations. Communities can take many forms. For some, the most important community is a village. For others, their community is a religious group. Still, for others, the community is a refugee camp. Gaining the support of any community of which girls are a part is invaluable. Organisations' definitions of community are varied from 'families that live together in a specific place, same culture and religion' to 'people or institutions that interact with girls or that girls belong to or interact with on a day-to-day basis. This interaction may not necessarily lead to a positive experience but could also negatively influence the girl.' Other definitions were '[community] is a group of people living in one locality sharing the same language, culture, and value' and 'the community is all the people who have influence/impact on the adolescent girl's participation in Goal (a sport for girls' empowerment programme).'1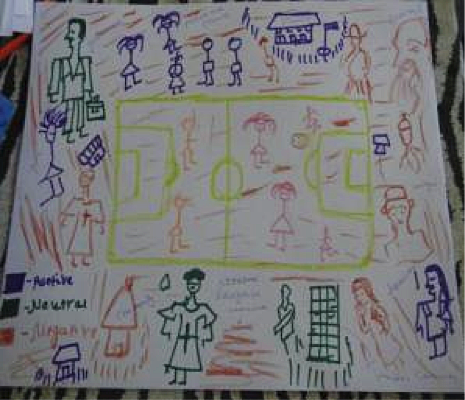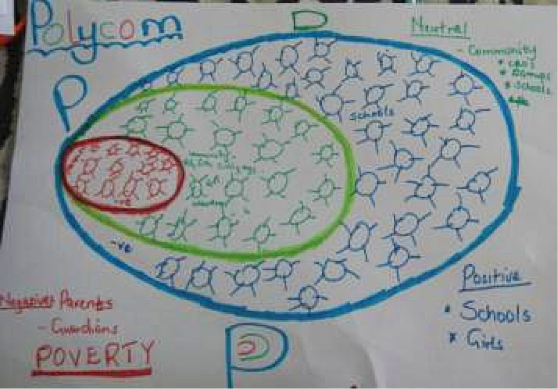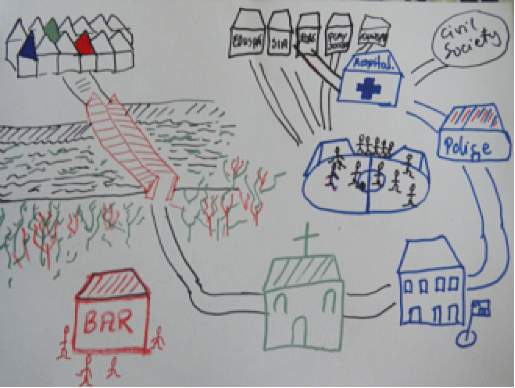 Caption: Photos from a Community Engagement workshop during which Women Win asked organisations to define what community means in the context of their work. 
Footnotes:
[1] These quotes are from interviews and surveys from sport for development practitioners around the world